Testimonials
Efficient service, quality product. Bought tanoa combo for Christmas gift, was able to receive it before Christmas. Vinaka Vakalevu Wakanavu, Happy new year!

Prashika Chand
Wakanavu grog just to good. Best quality and fresh grog ever. I highly recommend it if your after quality stuff.

Junior Waqabitu
Ive been a customer of this product for the past 3 years and i have really enjoyed it. Not only is it smooth tasting it also delivers on quality and presentation. Vinaka

Ray Taoi
Harvesting Kava

See how it's done on our farm
Harvesting Kava
See how it's done on our farm
Watch here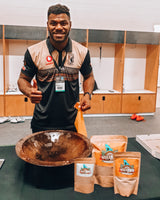 Need a tanoa? We got you Kava'd!
In need of a tanoa for a function or having a kava night with family and friends? We have one available for you, free to borrow when purchasing our Wakanavu Function Pack. The event pack includes a kava strainer, four coconut shells, kava ladle and 1kg Savusavu Kava. The use of the tanoa is currently limited to the Wellington and our farming areas.
Wakanavu Kava session with the Fiji Bati
Vanua Levu, Fiji Islands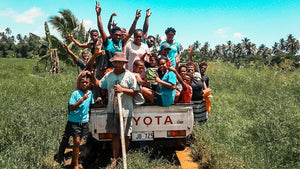 Nabua Village
Our primary yaqona farm is based in the fertile mountains above Nabua Village, where we have a maternal connection with two leases and employ both family as well as local villagers within the area.
Buca Village
We have expanded our yaqona farming operations to Buca Village where we are communal landowners and have a 50 acre agricultural lease. Buca Bay below our farm, serves as a link between Vanua Levu and Taveuni with a daily return boat.